The launch of Windows 12 iso file could arrive earlier than initially expected and take place in 2024. This would respond to the changes that Microsoft is introducing in its updates and that would lead to new versions of Windows being released every three years. As pointed out by Windows Central, the rate at which Microsoft releases new versions of Windows may be slowing down, but the rate at which the company releases new Windows features may be accelerating. Put another way, users can expect Windows 12 in 2024.
This means Microsoft could go back to a three-year release cycle for major versions of Windows, like Windows 11. However, instead of releasing feature sets for the current version of Windows in both the fall and spring, Microsoft can accelerate this pace to new releases four times a year. They would be the so-called 'Moments' and they would be out of the annual updates made by the company. If the Windows Central report is true, this would put the next major release of Windows in 2024, three years after Microsoft released Windows 11 in 2021. Nothing has been confirmed by the company yet, however. The other interesting consequence for consumers is that Windows feature updates would become more common. In this way, through the aforementioned 'Moments', function packages only available at certain times of the year would be included. So far, all indications are that those release dates have not been set.
Implications for users
Although, it should be said that this is not exactly new. Microsoft said in February that it was exploring new ways to roll out new features to Windows on its own arbitrary schedule. At the time, the firm already stated that it would do this by using experience packs, and snippets of code that would essentially show up in Windows Update. Now, these new features will just appear. Microsoft has also put several Windows apps on its own release schedule, updating them with the look of Windows 11 or adding new features . For consumers, the new changes can be a bit unsettling, as the terrain changes and the operating system they've grown accustomed to. On the other hand, those who like and appreciate new features and things to play with will be delighted. However, businesses tend to avoid unexpected updates that could introduce new bugs, so Windows 11 business customers are likely to opt-out.
What do we know about Windows 12?
In the absence of Microsoft ruling and confirming these possible new changes, the only thing that seems quite clear is that we will have Windows 12 download 64 bit within two years. In addition, at the moment no details of the new features that this new version, known by the code name Next Valley, will incorporate. Rumors point to more integration and consistency of the interface and improved security features. But these are all assumptions since nothing is really known about Windows 12 since, presumably, it is in its early planning phases, so it would not even be in development yet. What does seem clear is that the first major update to Microsoft's latest operating system, Windows 11, will be available this year under the name 'Sun Valley 2 '. The second big update should be ready in 2023, but if the cycle change plans for Windows are confirmed, this date could change.
Windows 12 Requirements:
Again, it's hard to say the actual Windows 12 operating system requirements. Since Microsoft Windows 12 is yet to be officially released. However, we will use the Windows 11 requirements to know if the computers are compatible with Windows 12 iso.
To upgrade, your device must be running Windows 10, version 2004 or later.
1GHz or faster with two or more cores on a compatible 64-bit processor.
Have at least 4GB of RAM.
128GB or larger storage.
Must be UEFI and Secure Boot capable.
Compatible with DirectX 12 or later with WDDM 2.0 driver.
Access to the Internet connection and a Microsoft account.
High definition (720p) display, greater than 9-inch diagonally, and 8 bits per color channel support.
Final Words:
That's all for today. We'll be sure to add more information as it comes over the next couple of years. We will keep updating you with all information. If you have any doubts, feel free to ask in the comment box.
Windows 12 Features:
It is too early to say about all of the features that might be part of Windows 12. Microsoft has not confirmed Windows 12's existence yet. As of now, no one knows the actual abilities of the Windows 12 operating system. But every new version of an operating system comes with several new features. The essential part of every windows launch is its significant upgrade and improved features; we are sure that Windows 12 will come with many changes and updates.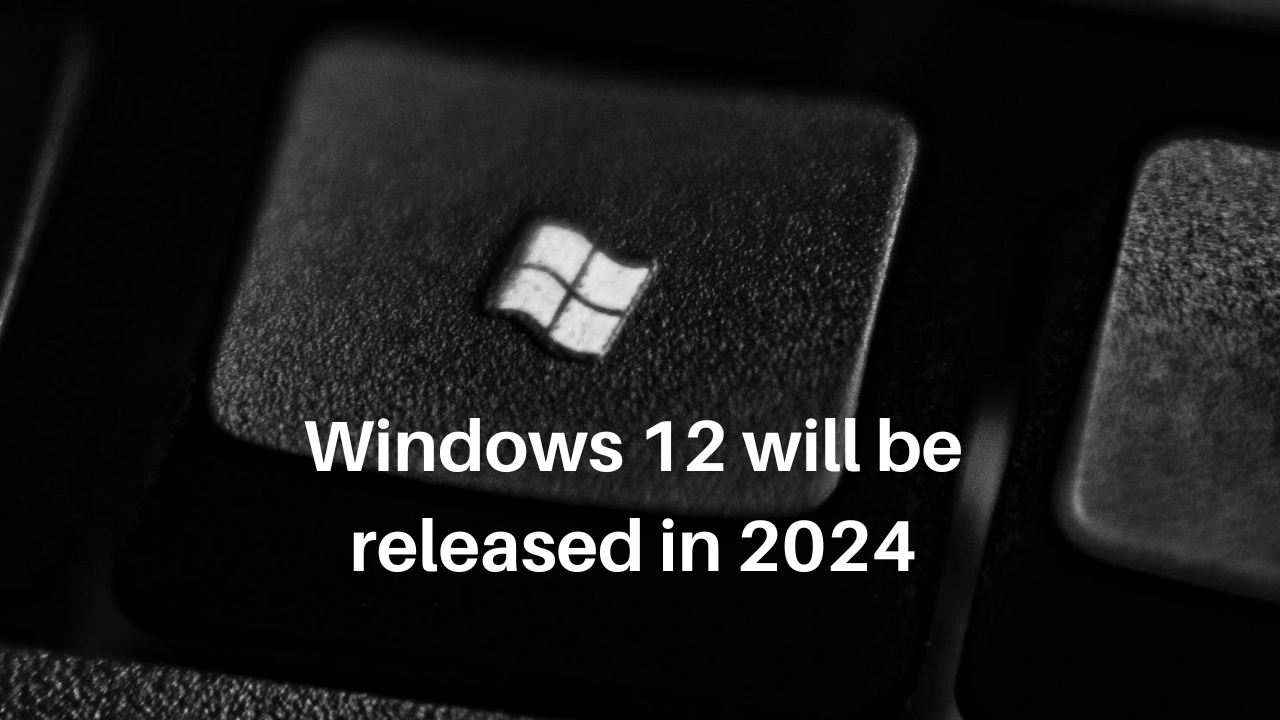 According to reports, Microsoft is experimenting with many new features and prototypes. For example, the 25158 build brought different visual treatments to Search in the Taskbar. Microsoft is also testing notification badges for the weather widget in the Windows 11 Taskbar. Apart from that, we can glimpse what might be coming by looking at the Windows Insider Program. However, we can't say these features will surely be in Windows 12. Microsoft has been open to experimenting with new features in its Insider builds.
Windows 12 Latest News
Concept creator Kevin Hall (the Hacker 34) has shared Windows 12 concept video on Youtube. The concept video shows AI image selection, a lock screen, a better Start menu, interactive widgets, and a dynamic taskbar. He also added Nearby Control that helps Drag and Drop content from one compatible device to another. Less than a year ago, in October 2021 to be exact, Windows 11 was released to users; However, Microsoft is already working on the arrival of a new operating system, Windows 12, which would arrive sooner than any of us would have expected.
Previously, the North American company founded by Bill Gates, waited between five and six years to renew its operating systems and, to prevent them from becoming obsolete, made two or three updates available to users every year, but these were heavy and time-consuming. the situation was not a good user experience. The arrival of Windows 12 is planned for 2024, without knowing what month it will be, a situation that will bring changes to Microsoft's release schedule, and the most important would be the removal of the 11 updates, which was scheduled for 2023. This does not mean that the changes will not reach those who have said operating system, but that the process will go ahead, a situation that has not yet been defined.